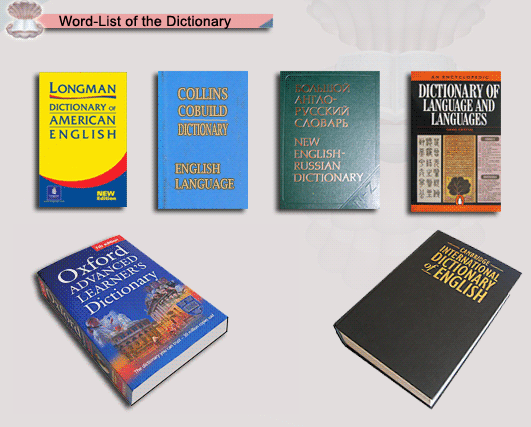 The word-list of the published fascicles of the English Georgian Dictionary (letters A to O) is mainly based on the New English-Russian Dictionary (150 000 entries), published by I. Galperin, and a Supplement to the same dictionary (12 000 entries). For the composition of the entries the following dictionaries are used:

I. Galperin, the New English-Russian Dictionary and its Supplement;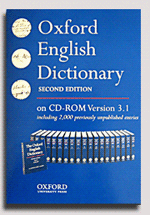 The comprehensive 20-volume Oxford English Dictionary (OED) on Historical Principles. The Editorial Board of our Dictionary uses the latest version of the electronic form of the OED, which reflects the lexical novelties of the last two decades as well;

Webster's Third New International Dictionary

Less voluminous publications of Oxford, Webster's, Cambridge dictionaries;

Longman, COBUILD, and many other dictionaries
(see the list of lexicographic sources).
The editors apply to the said dictionaries in order to define the precise meaning of each word or polysemantic lexical unit. Word combinations, phraseological units, phrasal verbs are looked up not only in the abovementioned lexicographic sources, but also in phraseological and other special dictionaries.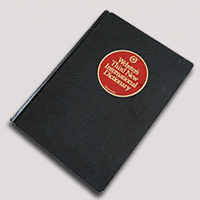 Each entry of the Dictionary includes grammatical, lexical and stylistic characteristics of the word in question. The dictionary applies temporal labels (obsolete, archaic), regional labels American, Australian, Canadian, etc.), stylistic labels (informal, literary, formal, vulgar, slang, etc.), subject labels (see Specialist Terminology). 

To the fullest extent possible, the dictionary entries reflect polysemantic meanings of English words, collocations, phraseological units, etc.